Picture Joe Mather & Ursula Mather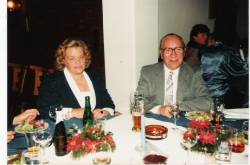 This picture was taken in 1985.
1
Picture Notes

Joe and Ursula Mather, think retirement party come Christmas Party looking at the Point setter plants, again nothing wrote on the back or Yr, I find this so annoying, don't you?
I am making a point of writing on all these with what I know, again think 1985.

Technical Data

Dimensions: 539x356 pixels (0.19 MegaPixels in total) Size: 51KB 200dpi 24 bpp, source file: ..\Sue's Photos\Joe Mather4.jpg